Do you want a perky, lifted, and sculpted butt but exercise and diet just don't seem to give you the shapely backside you're aiming for? The butt is one of the most challenging parts of the body to shape using natural methods. Our Brazilian Butt lift can add fullness to the buttocks while enhancing the body's curves.
As people age, they start to lose the natural curves of the body. For some people, dramatic weight changes also affect the body's shape. The Brazilian Butt Lift is perfect for enhancing and restoring your youthful shape.
Consult with us to discuss your options to get a perky, shapely butt, and enhance your body's overall shape.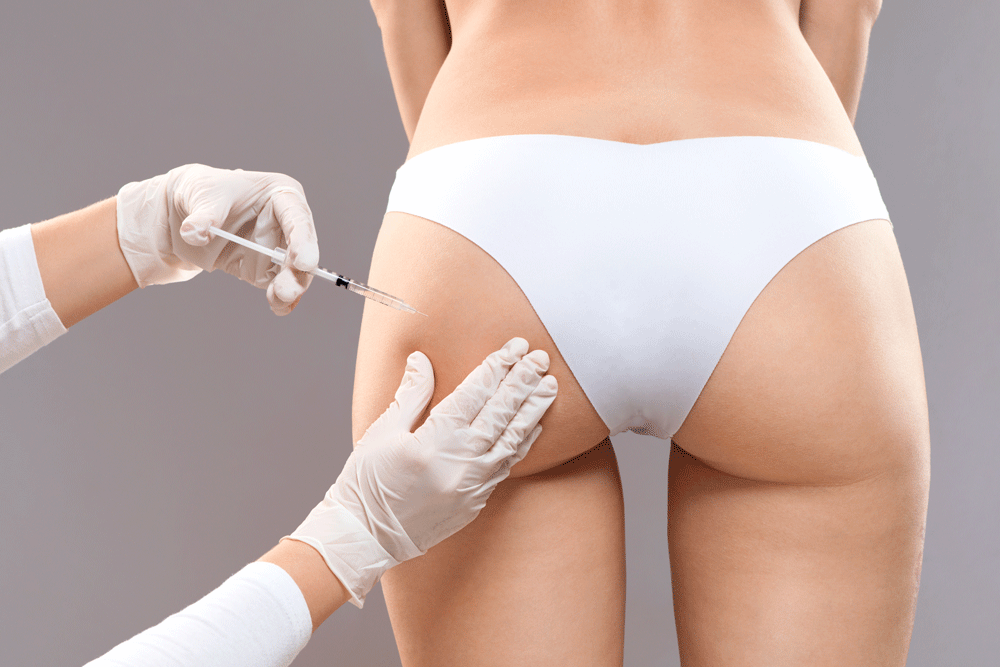 When you feel confident about your shape, you are happier and more contented with life. Brazilian Butt Lift can help you reshape your body that will restore your confidence.
The procedure has two phases. First, it involves liposuction of some problem areas such as the abdomen, thighs, back, and hips. The fat extracted from the liposuction is then prepared for the next phase: injection of fat cells into the buttocks. Your body fat will basically be redistributed from fat=prone areas to the backside to form the shape and size you want.
A good candidate for a Brazilian Butt Lift is someone with a healthy weight and lifestyle, with enough excess fat in the abdomen, thighs, or back.  A healthy immune system and an infection-free body would be ideal.
Just like most invasive surgery procedures, a Brazilian Butt Lift procedure is not without its risks. As it involves both liposuction and fat cell transferring, some patients may not be suitable for this procedure such as those who have heart problems, diabetes, and those who are prone to forming keloids. To find out for certain if Brazilian Butt Lift is recommended for you, Speak to one of our certified surgeons.